Globaldreamers – Peace Project (by Marsha Goren)
I developed the Dream a dream project of Ein Ganim School Israel in 2001 and first met the Internet in 2002. The idea started as a vehicle to encourage children and educators to share in a learning environment that would lead to global communication and tolerance.
Dream a dream at Ein Ganim prompts students at Ein Ganim and around the world to join in multicultural projects that capture students' thinking in a visual way. It inspires children to take a deeper look at the world by exploring, exchanging ideas, and using research tools, which supports a positive learning environment and a shared learning experience.
Because of the war between Israel and the Palestinians, which began in December 2008, we decided to invite schools to join in our peace project. The children felt the need to express their feelings on the subject together with many of our partners around the world. Our peace project aims to encourage cross-cultural communication and promote global understanding, while helping children to expand their knowledge in technology, support the use of new educational technologies. (? Not sure what she's trying to say) The educational value of teaching about peace was essential and the results of the work we received from our partners is indeed heartwarming. More than 80 schools from around the world have taken part in this project as of today.
It is so important to encourage children to have tolerance and respect for others. Since 2005, I have implemented a peace unit on my project https://www.globaldreamers.org
I began by writing on epals and the Global Schoolnet and partners began to flow in. Last year I began writing to my new colleagues on Facebook and they too joined in. There are many ideas in the units on the site. Children from a vast age range have participated in the project.
Two years ago I became the project manager of the Global Virtual Classroom Clubhouse and we combined together with Globaldreamers for the peace project last year.
https://gvc-clubhouse.wikispaces.com/peace2012
Our theme this year is "Make Peace a Choice", there are materials that can assist each and every educator around the world and we hope you join us in our quest for peace.
This is our yearly unit on Globaldreamers, teachers are invited to contact me at marsha@gbsi.org. I will be delighted to have you in our project! Have a wonderful year.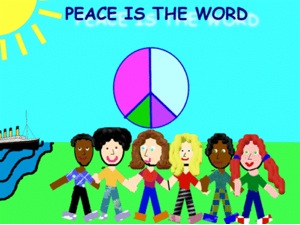 Note: This article by Marsha Goren originally appeared as a guest post on Teaching Village, and is licensed under a Creative Commons, Attribution-Non Commercial, No Derivatives 3.0 License. If you wish to share it you must re-publish it "as is", and retain any credits, acknowledgements, and hyperlinks within it.