5 Innovative Ways to use YouTube in the Language Classroom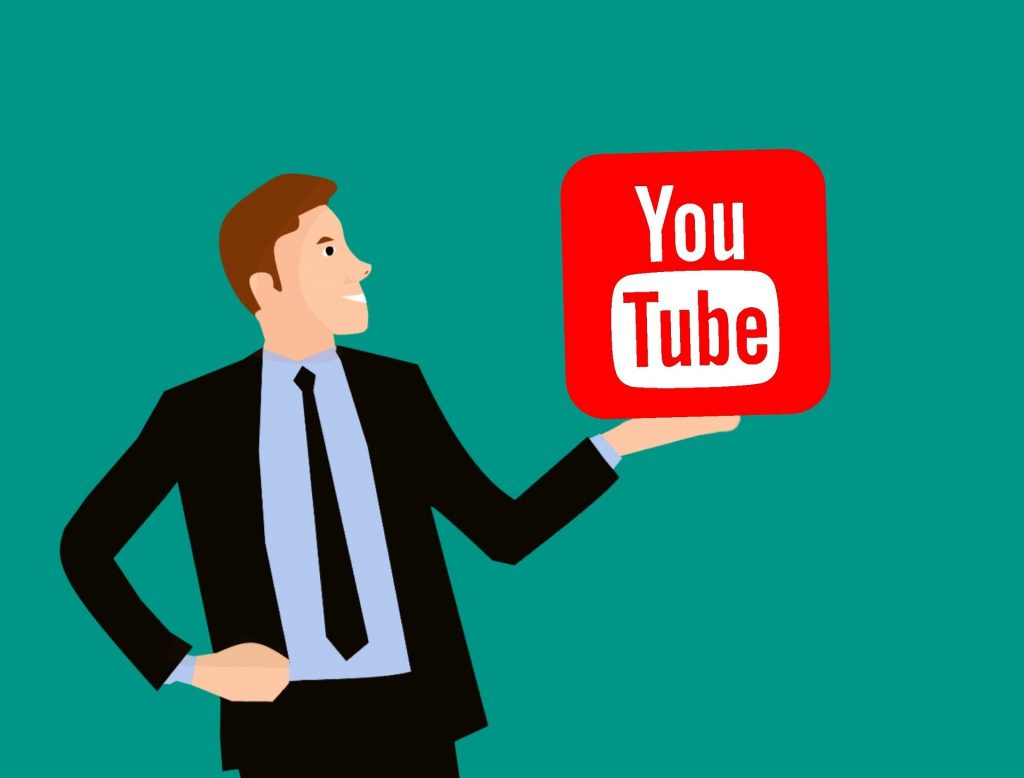 We all know how engaging videos can be – it's so easy to get sucked into YouTube and spend hours watching everything from wildlife documentaries, to office mockumentaries, to classic movie clips, to insane pranks and gags.
But does YouTube also have a pedagogical value, and if so, how can language teachers capitalize on this value for their learners?
In this post, I'd like to introduce 5 great ways to use YouTube in the language learning classroom.
1. Recommend a language learning channel
YouTube is home to many entertaining, engaging, and informative language teachers. Take for instance English with Lucy, a channel with over 5 million subscribers. In this channel, Lucy Earl promises to teach her viewers "beautiful British English", and offers lessons on everything from pronunciation, to idioms, to accents, to self introductions.
Or why not check out BBC Learning English, where viewers can find a variety of easy-to-understand conversations, lessons and skits, all with the production quality of a national broadcaster!
Let's not forget the other languages too. For Spanish learners for example, there is Butterfly Spanish, with almost a million subscribers, and hundreds of videos covering all aspects of the Spanish language. And for French and German there is Learn French with Alexa, and Learn German, respectively.
Most teachers will agree that learners need as much exposure to their target language as possible – so why not go ahead and recommend a YouTube channel to them today?
2. Create a gap fill activity
Gap fill activities can be used to assess vocabulary knowledge, develop learners' reading and listening skills, and foster the ability to use contextual clues to understand incomplete messages. I developed TeacherTools.Digital to allow teachers to easily create listening gap fill activities from almost any YouTube video: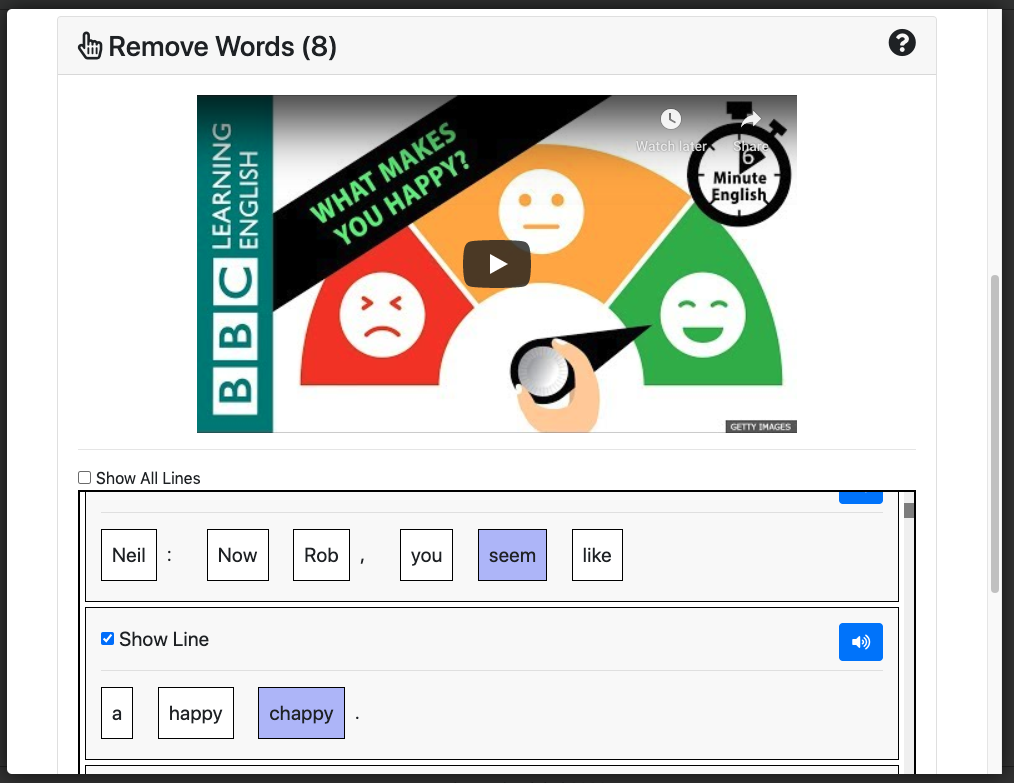 Simply copy and paste the YouTube video URL into the assignment creation panel, choose which words to remove, and save the assignment. A convenient submission link will then be generated for you to provide to your students, who can submit the assignment on any smart device.
Why not try it out below:
3. Play "What Happens Next"
This is a great activity to get students predicting likely outcomes of actions, and expressing degrees of certainty. It also helps them improve their ability to describe visual information in the target language. You can prepare for this activity by finding a selection of videos on YouTube with unexpected or unusual outcomes.
Show the first video and pause it before the unexpected action occurs (I love using the Japan Dinosaur Prank video for this). Have students answer these questions in the target language:
Where is the video set?
Who is in the video?
What are they doing?
What do you think will happen next?
What would you do in the same situation and why?
Then show the remainder of the video and ask one final question:
What actually happened?
This activity can be built upon for higher level classes by getting students to take on the teacher's role, find their own videos, and set the same questions to their partners.
4. Turn your students into YouTubers
With their permission, why not have your students become the stars of their own videos, and then upload the videos to YouTube?!
For example, you could instruct students to brainstorm their favorite English / French / German / Spanish language movies, or provide a list of suggestions.
Next, get students to choose their favorite scene from one of the movies, or provide a list of suggestions.
Check the scripts for the movies online, or have students watch a subtitled version and copy the dialogue from the subtitles.
Students can then rehearse the dialogue until it is memorized, perform it in front of a camera, and upload it to YouTube!
5. Create a listening comprehension quiz
Another useful feature of TeacherTools.Digital is that it allows you to embed all kinds of media into assignments, which makes it very easy to create listening comprehension quizzes with YouTube videos.
Simply select the Multi Choice Quiz assignment type, choose the Video option in the Media Prompt section of the assignment creation panel, and then copy and paste the YouTube URL. You can then create a variety of multiple choice questions, based on the information in the video.
Try it out below:
TeacherTools.Digital is a cross-device compatible language teaching and testing platform developed by the author of this post. It supports English, German, French, and Spanish, and can be used to easily create online activities for speaking, listening, reading, and writing. Register now, and try out all eight activity types for 30 days free of charge!