Help! I just got another new student!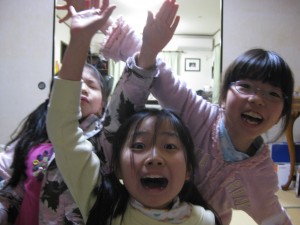 What happens when a new student enters your class at a very different level than the students who are already there? That's the question a teacher would like to ask Villagers (that's you!). Have you ever been in this situation? What advice can you share? 
Classes just began after the winter holidays and today I had ANOTHER new student. Her mother wanted her to be in the same class as her school friend, but her friend has been studying English for 3 years and this new girl has never studied English at all. There's a huge gap between her level and the other students. I work at a language school, so I don't have any control over who enrolls n my class. How can I help her catch up with everyone else, while not ignoring the other students or leaving them bored?
Whether the new student is higher or lower than the class, it certainly can change the dynamic. What suggestions can you give this teacher? 
Just in case you missed any of the previous problem and advice posts, I've collected them all in a new category: PLN Advice. Do you have a problem you'd like to ask the Village? We really are better when we work together!