The floor is ours!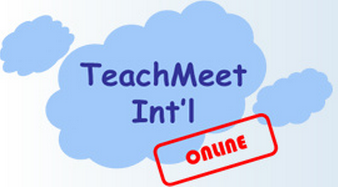 TeachMeet is a life-changing experience. Those who have never taken part in one won't understand what I'm talking about; those who have, are most probably hooked for life.
To describe it briefly, TeachMeet is an unplugged event or an informal gathering of teachers who want to share their ideas, their enthusiasm and examples of best practice. The main idea is that teachers learn from each other. The first TeachMeet dates back to 2006 and the Scottish Learning Festival,  when a group of enthusiastic educators, led by Ewan McIntosh and Ollie Bray gathered in an Edinburgh pub to talk about their experiences in the classroom, which was to become to the first TeachMeet ever.
The reason why TeachMeets have taken the educational world by storm is actually quite simple: They give ordinary teachers the opportunity to speak, to present, to share and to connect with other like-minded teachers. Gone are the days when the only way of CPD was to attend the workshop where teachers are taught how to teach. Today, teachers want to be given the floor and share their experiences with their colleagues.
I attended my first TeachMeet at the Microsoft Partners in Learning Institute in Seattle. It was such an amazing experience of sharing and connecting that I immediately wanted to introduce it to my fellow teachers in Croatia, but the only way I could do it was online, since I have access to two videoconferencing platforms free of charge. However, the idea wouldn't have come to life if it weren't for the support, enthusiasm and hard work of my co-host, Bart from Belgium, and my tech support, Sonja from Croatia.  So far we have organized and hosted two international and two regional TeachMeet events. They were well received among the teacher population worldwide and a number of blog posts have been written about them. These virtual TeachMeets, which have brought together more than 60 presenters – educators from 26 countries, have become an extremely popular form of CPD. They were hugely successful for a simple reason – because teachers from across six continents came together with the same goal – to share! First-time speakers presented alongside experienced conference-goers. Everybody was given the same amount of time and everybody was interrupted with a bell if they crossed the time limit. The speakers were brilliant, the topics varied, the backchanneling lively. It was amazing to chat with more than 120 educators from the four corners of the world in the chatbox and on twitter. Watch this video about our first TeachMeet just to get the feel of it.

As far as technology is concerned, there were numerous hitches and glitches, from the simple ones, such as a non-functioning camera to the more "serious" ones, like when one of the presenters accidentally ended the meeting and kicked us all out! But giving up was never an option! We all got back and resumed the TeachMeet with more enthusiasm and more passion.
As the TeachMeets gained in popularity in Croatia, we were asked by an educator from the e-learning Academy of the Croatian Academic and Research Network to organize a real-world TeachMeet. Again, as part of a three-person team we organized and hosted a very successful event that attracted 19 teachers from all over Croatia who came to Zagreb on a Saturday morning, at their own expense and without getting an official certificate of attendance.
Today I'm especially pleased to invite you to our three new events:
On September 29, we'll be hosting our third international virtual TeachMeet. So far 14 educators from 10 countries have signed up as presenters. They're going to talk about the projects they carried out, the ideas that worked in their classrooms, the web tools they used with their students. We invite you to join us either as speakers or as enthusiastic lurkers.
If you happen to be in Croatia in November, join us for the two TeachMeet Live events: the first one will be held on November 14 in Rijeka, a beautiful coastal town at the Adriatic Sea, while the other one will take place in Zagreb, my hometown, on November 17.
Join us, we promise a lot of learning and fun!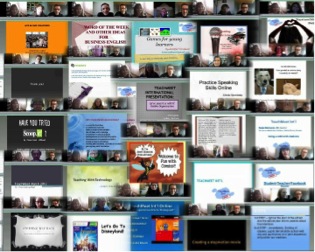 Note: This article by Arjana Blazic originally appeared on Teaching Village, and is licensed under a Creative Commons, Attribution-Non Commercial, No Derivatives 3.0 License. If you wish to share it you must re-publish it "as is", and retain any credits, acknowledgements, and hyperlinks within it.