What's in a name?
What do your students call you?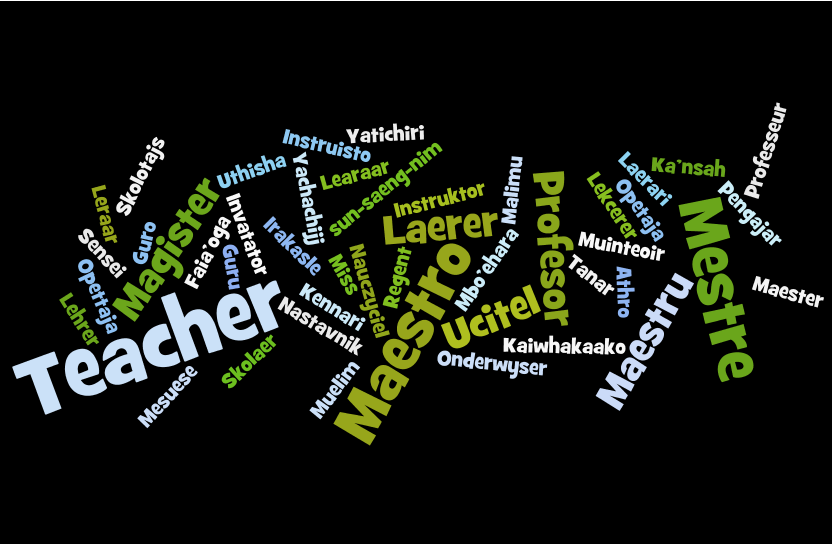 Does it matter?
I've tried to care about names, mostly because my education professors told me that it was a matter of respect. And, when I first started teaching students who weren't much younger than I was and who were all much taller than I was, I wanted to wrap myself up in all the external respect I could find. I'm not sure that calling me Miss Hoskins impressed the seniors in the "You have to learn how to write a 5-paragraph essay before you can graduate" class. Didn't seem to, anyway 🙂
I've been thinking about some of the names I've been called in class (to my face, anyway). They include:
Miss (or Ms.)  Hoksins
Mrs. (or Ms.) Sakamoto
Barbara
Barb
Miss
Ma'am
Sir
Sensei
Barbara Sensei
Sakamoto Sensei
Lynn Sensei
Lynn Teacher
Barbara Teacher
Teacher
I've realized that I generally let students name me, and then answer to whatever feels comfortable for them. For example, my young Japanese students tend to address their teachers directly as sensei. I could justify insisting on being Mrs. Sakamoto in order to follow the cultural norm for their age group in my own country, but when they're in the flow of class they forget that I'm a foreign teacher with different rules and treat me as just another teacher (calling me sensei). We always talk about the difference, but it's never meant enough to me to insist on it, and it sometimes feels like the focus on what to call me detracts from what I'm trying to communicate in class.
What do you do?
Does your school decide how students should address teachers? How do you feel about the different names students use for you? Does a certain title automatically equal a certain level of respect? And do you feel that the absence of the title equals disrespect?
What's in a name?