Moving Your Kindergarten into Web 2.0 with 5 Different Tools (by Özge Karaoğlu Ergen)
"If we teach today as we taught yesterday, we rob our children of tomorrow" John Dewey
Kindergarten has always been the place to make friends, paint pictures, tell stories, play games and have fun while learning. Wooden blocks and legos have always been favorites in kindergarten classes. Today, the world is undergoing a digital change, changing our children digitally as well. Marc Prensky says "Our students have changed radically. Today's students are no longer the people our educational system was designed to teach" in his Digital Natives, Digital Immigrants article. I agree with him wholeheartedly.

"Do not confine your children to your own learning, for they were born in another time" Chinese proverb
If we can find a way to integrate the new coming technologies into our teaching, we can help our kids to extend their learning and empower their creativity. It is also a way to enhance your innovative skills as a teacher in designing lessons or creating new projects with your kids.
Using Web 2.0 tools in kindergarten may seem difficult to implement but the results can be fruitful. There are enough online tools to bring technology into your classes that can make your children inspire, excite and make connection with the rest of the world. Here are my 5 favorite tools for teachers of very young learners: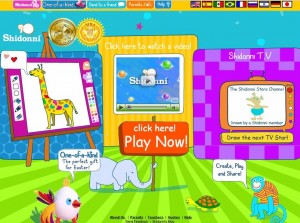 Shidonni is a site where students can draw their favorite animal with a world to live in it and see the animal spring to life. Kids take care of their animals by feeding, petting or sending them to sleep. The animal eats the food that kids have drawn for it. They can choose if they want their pet to walk or fly, and they can name it. Kids can draw a background and change it whenever they want. They can play games with their virtual animals or send them to their friends to play with their animals. You can watch this introduction video. This site is great for kindergarten students but I'm sure primary kids will love and enjoy this site too!! This can be a great tool for digital storytelling or describing animals or daily routines.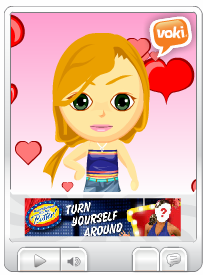 Voki is a great tool to create a personalized speaking avatar. You can customize your character, change the background. You record your voice or use text to speech to make your avatar speak. Voki avatars can be used to improve listening and speaking abilities. We can use it as an introduction, recording a message for our students, different role play activities, pronunciation of target vocabulary. Kids love to create their own avatars, recording their voices and listening to it. You can read Shelly Terrell's guest post about using vokis in classes.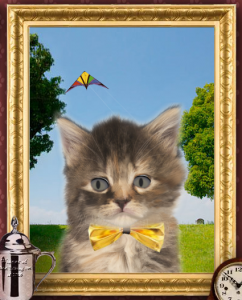 TalkingPets is site where you can make the pets talk using text-to speech system. You choose pets from a selection of cats and dogs and accessorize them or kids can choose to upload their own pet's picture and attach a virtual mouth. You choose voice and write the text for your pet. If you put comas between the words, you can make your pet speak slower. Kids will love to create their own pets and make them talk. If they are learning how to write in English, this can be good for short writing activities, listening the correct pronunciation and integrating technology into your classroom. If you like this site, I'm sure you will love to use Acapelatv as well. You choose from different flash animations and write whatever you want the character to speak and you have many language options.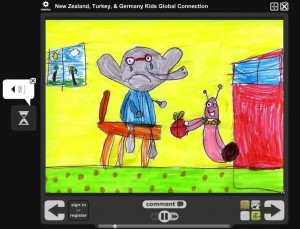 Voicethread is a must-use tool in kindergarten classes. It's a great way to integrate technology into storytelling. It allows you to combine voice, text, video, and images to create a digital story. Once you create the voicethread, others can also leave comments on it by recording, filming or writing a text. Voicethread is also a great opportunity to collaborate with other students from all over the world. Kids can draw their own pictures and talk about it, or create their own stories and record their voices while telling it to others. They can talk about their animals by putting their pictures on a slide on voicethread or families. We can record our voices and read stories to kids to listen at home. This tool can help our kids to improve their listening, speaking and writing skills.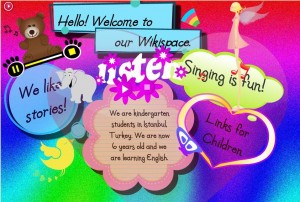 Glogster is a tool to create online posters adding different multimedia on it. You can write, grab or record audio and video files; you can upload pictures and use numerous graphics by changing them in size and colors. You can add videos from SchoolTube directly on your glog. With all the colors, graphics and the multimedia, Glogster is a lovely tool to introduce new topics, create collaborative projects, online posters, invitation letters, timelines. You can embed your glog to your class blogs or wikis. This is what makes Glogster outstanding alongside with its visual impact. This will become a favorite in your class.
"There can be infinite uses of the computer and of new age technology, but if the teachers themselves are not able to bring it into the classroom and make it work, then it fails." Nancy Kassebaum
Please! Let it not fail…
Note: This article by Özge Karaoğlu Ergen originally appeared on Teaching Village, and is licensed under a Creative Commons, Attribution-Non Commercial, No Derivatives 3.0 License. If you wish to share it you must re-publish it "as is", and retain any credits, acknowledgements, and hyperlinks within it.