Love, Kindergarten Style
This year, my kindergarten class liked each other a lot, in song and craft.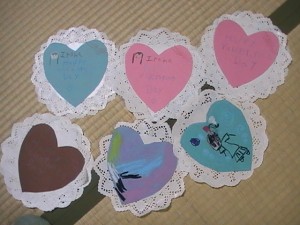 We began with a simple song:  One, two, I like You. This is my favorite song from Carolyn Graham's Holiday Jazz Chants because even my youngest students can handle the lyrics and gestures. Here's a cute video of another class singing the same song.
One, two, I like you.
One, two,  I like you.
One, two, three, you like me and I like you. (I do!)
Then we made valentines.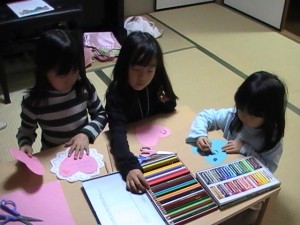 Besides providing a chance to review colors and shapes, it was also a chance for students to show how much more skilled they'd become with tracing and cutting.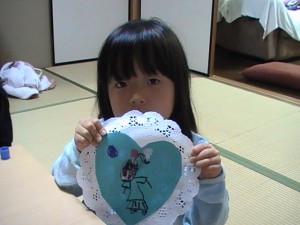 At the end of the day, students left with valentines for Mom and Dad, and maybe for a few of their friends.