tefl
I am teaching in a Tibetan Buddhist monastery school in India. The area surrounding the school is rural; we have fields of ginger and coconut trees. The school is provided for the monks that live in the monastery and is entirely funded through the monastery. I see the students for one class a day. There are no out of school activities; these students study Buddhist subjects both before and after school. (more…)
Though experience and through language we learn. Experience needs language to give it form. Language needs experience to give it content.

~Walter Loban
Children learning English as a foreign language tend to develop oral language skills before they become literate. In countries like Japan, where the grammar structure and writing system of English is so different from students' first language, students can sit in English class for years before having to deal with anything beyond the ABC song. (more…)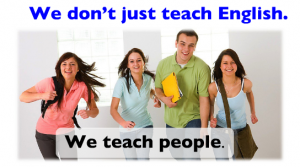 The way to become a teacher is to be a teacher.
It is a truism in education that the way we become good teachers is through experience. The things we learn in certificate programs and grad school help, of course, but it is the act of teaching that gives us the skills we need. (more…)
I'm very happy to be starting a new series with this post: Student Voices. Zahra is a member at English Club and has been kind enough to share what she likes about learning online. I hope to see many more posts that offer a glimpse into learning from our students' point of view. If you know of other learners who might be willing to share their experiences with us, please let me know. ~Barb (more…)
Like many native English speaking teachers of English, when I started out I'd had no real training in teaching young learners. I'd had training in teaching adults (CELTA) and happened to quite like children – but it didn't make me qualified or prepared for the YL classroom! Looking back nearly 15 years later, I can identify a few key lessons I've learned along the way – through trial and error – sometimes quite long periods of error! I've decided to focus on 3 of them – the 3 I think have helped me the most or the 3 I wish I'd known before starting out! (more…)
When you're walking down a path and you see a hill, what do you think?
"The problem with our profession is that there is too much teaching and not enough learning".
I said this recently during a discussion and I think it is such an important point to understand about "teaching" a language – that we have to get away from delivery systems that are teacher directed and more towards models where students are self-paced, self-motivated and learning independently.  The future IS learning not teaching. (more…)
In the US, they call it
Duck Duck Goose
.  In Bulgaria they call it
Pesek
, while in Ghana they call it
Antokyire
.  Children across the globe call it many different names, and in the Philippines we call it
Iring-Iring
. 
Iring
is a Bisaya (Filipino vernacular) word for cat.
(more…)