Teaching
I am teaching in a Tibetan Buddhist monastery school in India. The area surrounding the school is rural; we have fields of ginger and coconut trees. The school is provided for the monks that live in the monastery and is entirely funded through the monastery. I see the students for one class a day. There are no out of school activities; these students study Buddhist subjects both before and after school. (more…)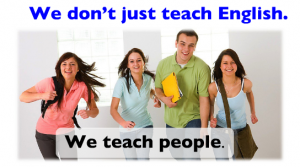 The way to become a teacher is to be a teacher.
It is a truism in education that the way we become good teachers is through experience. The things we learn in certificate programs and grad school help, of course, but it is the act of teaching that gives us the skills we need. (more…)
When you're walking down a path and you see a hill, what do you think?
At the end of January, I wrote a post inspired by Volkswagen's Fun Theory competition. (If you missed the original post, it's here: The Fun Theory in Language Learning) As often happens, as soon as I had "fun" on the brain, I started seeing posts and information related to this topic all around me in cyberspace! (more…)
In the US, they call it
Duck Duck Goose
.  In Bulgaria they call it
Pesek
, while in Ghana they call it
Antokyire
.  Children across the globe call it many different names, and in the Philippines we call it
Iring-Iring
. 
Iring
is a Bisaya (Filipino vernacular) word for cat.
(more…)
I was in Okayama last weekend for the OUP Teaching Workshops. Okayama is famous for several things, including a story many of you know (at least in translation) and a food enjoyed by the main character in that story. Finding the name of the story and the name of the food is your webquest for today! (more…)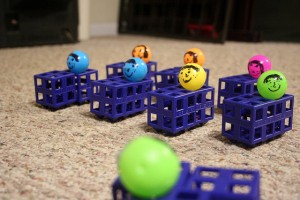 This Valentine's Day, since all the chocolate in Japan goes to men, I'm enjoying spending some quality time with the longest (non-family) relationship in my life: teaching. (more…)