Teaching
What is the meaning of life? To be happy and useful.
- Tenzin Gyatso, 14th Dalai Lama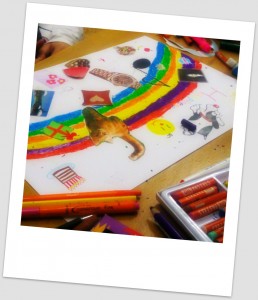 A real authentic smile of a student is worth every single minute you spend on giving them a reason for it. (more…)
Teaching high-level children can be a challenging endeavor, fraught with various drawbacks and difficulties for a teacher. Students who are returning from an English speaking country, who have become bilingual through intensive children's language programs, or those who come from a household where two or more languages are spoken require a program tailored to their unique needs. Designing lesson plans and implementing them effectively will allow the students to continue to develop their language skills. Using a number of approaches and activities in the classroom helps to keep these high-level elementary students engaged and on the right path. Sharing opinions, debating, writing stories and various other writing styles, expanding the curriculum to include other subjects and moving beyond vocabulary lessons, will allow students to continue their development. (more…)
Soon after I moved back to Japan, I had coffee with Kazu Nakamura, the new (at that time) president of Oxford University Press Japan. During our conversation, Kazu outlined his goals in regards to OUP's educational mission. Part of the conversation, paraphrased in my memory, went like this:
Kazu: I want us to provide teacher training workshops in all areas of Japan.
Me: OUP  already organizes workshops every year in all regions. How would this be any different?
Kazu: I want to send authors and trainers to the rural areas that don't usually get attention. Even if only a few teachers attend, that's OK. I want teachers to know that they matter.
Me: That's nice.
I smiled, and gave Kazu credit for having his heart in the right place, but really didn't expect to hear anything about his idea again. (more…)
Hi. I'm a British woman who has been living and teaching in Japan for thirteen years. I have lived in Fukushima (yes, THAT Fukushima) city for the last ten of those and work at a women's college. I have an MA in TEFL from the University of Birmingham, England. I am currently days away from giving birth to my second daughter and getting ready to leave the city I have come to regard as my home and embark on a new life in Sendai city. Here are five, very small, contextually specific observations/things I wanted to share on my life as a teacher. I hope you find them of interest. If not, I hope you come up with your own and ask Barbara to share them here. (more…)
I have been teaching teens for 20 years and finding effective strategies to motivate them is something that I have always been interested in since it has really helped me with my teen classes. The best strategy in my bag of tricks is CHOICE.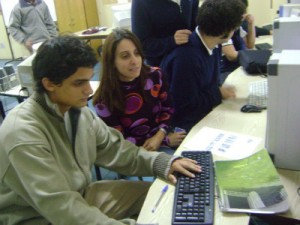 This is the story of a sensitive soul who decided to teach English as a foreign language. Like other such souls she was acutely aware that the world is not as it ought to be. While at university she had seen fellow students flocking to the careers fair and queuing up to become employees of the big corporations, ditching their ideals (if they had any) for the best possible pay check. She wasn't going to ditch her ideals, and becoming a teacher seemed to be a way of joining the forces of good. (more…)
I'm a native Brit who loves languages. I did my CELTA during my final year of uni when I was studying French, German and Spanish. Once I'd finished my degree I decided to head straight to Europe and start my English teaching adventures, but rather than going somewhere where I could already speak the language, I took the plunge and went to the Czech Republic, a country which I didn't really know that much about, but where there was a job available at a good school.
Some people fear that in the race to make Indonesian students more global, they may be losing the sense of what it means to be part of the Indonesian nation.
August 17th is Independence Day in Indonesia. Just like other countries, on this day we celebrate the history of how Indonesia became a nation. When I was a student, I felt like I was drowning in nationalism, even when it wasn't anywhere near Independence Day.
Are you an EFL/ESL teacher?  Have an iPad?  Want an iPad?  Have 10 minutes to kill?  Read on.