Nour Alkhalidy (Jordan)
Esra Girgin Akiskali (Turkey)
Carla Arena (Brazil)
Tara Benwell (Canada)
Janet Bianchini (Italy)
Arjana Blazic (Croatia)
Işıl Boy (Turkey)
Marco Brazil (Philippines/Japan)
Natalie Britton (USA)
Jen Brummer (USA)
Eva Büyüksimkesyan (Turkey)
Catherine Cabiness (USA)
Ron Campbell (Japan)
Fabiana Casella (USA)
Shrishti Choudhary (India)
Baldric Commons/Graham Stanley (Spain/Second Life)
Kate Cory-Wright (Ecuador)
Kevin Cozma (Japan)
David Deubelbeiss (Canada/Korea)
David Dodgson (Turkey)
Hamdi Erestreams (Tunisia)
John F. Fanselow (USA)
Hadley Ferguson (USA)
Deb Frazier (USA)
Karen Frazier (USA)
Naomi Ganin-Epstein (Israel)
Marsha Goren (Israel)
Anna Greenwood (India/Nepal)
Kieran Dhunna Halliwell (UK)
Mike Harrison (UK)
Marc Helgesen (Japan)
Steven Herder (Japan)
Emma Herrod (UK)
Anne Hodgson (USA/Germany)
Vicki Hollett (USA)
Whitney Hunter (USA)
Lesley Ito (Japan)
Patrick Jackson (Ireland)
Nick Jaworski (Turkey/China)
Graham Jones (Japan)
Eric Kane (Japan)
Özge Karaoğlu (Turkey)
Dan Kirk (Japan)
Mark Kulek (Japan)
Anita Kwiatkowska (Poland/Turkey/Spain)
Cecilia Lemos (Brazil)
Jason R. Levine (USA)
Márcia Lima (Brazil)
Vicky Loras (Canada/Greece/Switzerland)
Tamas Lorincz (Hungary/UAE)
Sue Lyon-Jones (UK)
Dayle Major (South Korea)
Christina Markoulaki (Greece)
Conchi Martínez de Tejada (Spain)
Miguel Mendoza (Venezuela)
Vladimira Michalkova (Slovakia)
Bob Middleton (Japan)
Sandy Millin (UK)
Naomi Moir (UK)
Charlotte Mooney (USA)
Valentina Morgana (Italy)
Sandie Mourão (Portugal)
Theron Muller (Japan)
Ric Murry (USA)
Anna Musielak (Poland)
Troy Nahumko (Spain)
Mari Nakamura (Japan)
Rob Newberry (Thailand)
Daniel Olsson (Japan)
Henrick Oprea (Brazil)
Melania Paduraru (Romania)
Chiew Pang (Spain)
Theodora Papapanagiotou (Greece)
Brad Patterson (France)
Marisa Pavan (Argentina)
Randy Poehlman (Japan)
Ratnavathy Ragunathan (Malaysia)
Matt Richelson (Japan)
Chuck Sandy (Japan)
Yitzha Sarwono (Indonesia)
Joanne Sato (Japan)
Vicky Saumell (Argentina)
Malu Sciamarelli (Brazil)
Nina Septina (Indonesia)
Tatiana Sobral (Brazil)
Matthew Spira (South Korea)
Leahn Stanhope (Spain)
Kevin Stein (Japan)
Hobie Swan (USA)
Shelly Sanchez Terrell (Germany)
Torn Halves (Greece)
Lilla Udvarhelyi (Hungary)
Juan Uribe (Brazil)
Jennifer Verschoor (Argentina)
Kathleen Kampa & Charles Vilina (Japan)
Tomo Wakui (Japan)
Berni Wall (UK)
Masatoshi Watanabe (Japan)
Christopher Wilson (Spain)
Michelle Worgan (Spain)
Zahra (Iran)
About the Villagers and Their Posts
Nour Alkhalidy (Miss Noor) is a Jordanian computer teacher. She has studied CIS & ICT in education and is passionate about new technologies in the classroom. Miss Noor believes that 21st Century learning & teaching must take place in every classroom in order to prepare our digital native children to live, learn and work in this rapid race of digital communities. She wants every kid to have a better education & life, by spreading knowledge to educators all over the world.
Blog: Me, My PLN, and EdTech
Twitter: @missnoor28                                                                          Nour's guest post: Tools for 21st Century Teachers
Esra Girgin Akiskali has been teaching English to very young learners in Turkey for 7 years. She  loves teaching children as they are always enthusiastic and fun to teach!
Website: Teaching English
Blog: Englishous Blog
Twitter: @ekamin
Esra's guest post: Children are Always Cute

Carla Arena is a teacher trainer, and Ed Tech Supervisor at Casa Thomas Jefferson in Brasilia. She has been using social media to explore the potential of educational technology in the classroom and beyond. Carla is part of the TESOL's Electronic Village Online Coordinating Team and has been co-moderating the EVO online sessions to help educators develop their digital literacy and fluency.
Twitter: @carlaarena
Blog: Collablogatorium
Carla's guest post: Come Join the Electronic Village Online
Tara Benwell is an ELT materials writer and the administrator of My English Club (MyEC), the social network of EnglishClub.com.
English Club: English Club
Website/Blog: www.tarabenwell.com
Twitter: @tarabenwell
Tara's guest post: Teaching Pronunciation Online
Janet Bianchini has been a teacher of EFL for over 30 years. Her passion for teaching and learning remain unabated.
Blog: Janet's Abruzzo Edublog
Twitter: @janetbianchini
Janet's guest post: Do It Your Way
Arjana Blazic is an English and German teacher from Zagreb, Croatia. She's committed to lifelong learning and is an avid user of new technologies. She is a co-founder and co-host of TeachMeet International, a virtual gathering of teachers. One of Arjana's major goals is to teach her students how to take advantage of all the possibilities that technology-enhanced learning can offer.
Wiki: Greetings from the World
English Blog:  Traveloteacher
Croatian Blog: Twitterova  družina
Twitter: @abfromz
Arjana's guest posts: Teaching High School in Croatia, The floor is ours!
Işıl Boy works as an ICT Coordinator and EFL Instructor  at Yildiz Technical University in Istanbul, Turkey. Having taken her BA in TEFL from Istanbul University, she is studying for an MA in Educational Technology and TESOL with the University of Manchester. She is also the IATET representative for Turkey.
Blog: Işıl Boy's Blog
Ning: yildizprepschool.ning.com
Twitter: @isilboy
Işıl's guest post: How to use E-Portfolioss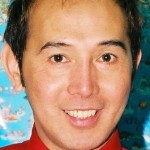 Marco Brazil has been training teachers and teaching children English for over fifteen years. He maintains strong a strong commitment to making English fun and easy for both teachers and learners. He occasionally writes articles and gives teaching presentations (You can see handouts from his workshops here and here).  Marco is the director/owner of SmartKids Circle.
Facebook: Marco Brazil
Blog: Mabuhay Classroom.
Marcos' guest posts: Siklot: Reinvention of a Traditional Game for EFL Classrooms, PALAYOK: Reinvention of a Traditional Game for EFL Classrooms, The Auction, Cat and Mouse: Reinvention of a Traditional Game, Child Learning Through Child Play, Reindeers on a Red Carpet
Natalie Britton is an elementary school teacher and has taught ELL and EFL in North America, Central America, Africa, and Asia. Most recently, she taught English for one year to middle school students in South Korea. She is now teaching K-2 in a native village in Alaska and enjoys spending her time blogging at LIVE TEACH ALASKA. You can also follow her teaching adventures on her Facebook page
Natalie's guest post: Classroom Management with EFL Students
Jen Brummer is an American ESOL teacher who has taught English in Japan, Kenya, England, the USA, and online through the wonderful world of Skype. She really appreciates the power of social media for connecting with other teachers for support and learning. She is the founder and co-administrator of the Facebook group ESOL Teachers Worldwide.
Jen's guest post: What's your future perfect?
Eva Büyüksimkesyan is an EFL teacher and freelance teacher trainer working in the same high school where she graduated from, and it was her dream.
Blog: A Journey in TEFL
Twitter: @evab2001
Eva's guest post: Being an EFL Teacher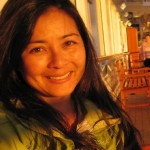 Catherine Cabiness currently teaches Medieval World History at the James Irvine Intermediate School in Garden Grove, California.  She has taught English Language Learners for 16 years.  As the history/social science department chair, Catherine has been working with her department to integrate technology into their curriculum.  Catherine has her Master's of Science in Educational Technology.
Twitter: @Ms_Cabiness
Linked In: Catherine Cabiness
Catherine's guest post: Crossing the Physical and Linguistic Divide
Ron Campbell currently teaches in Sendai, Japan. For the last 16 years he has taught in Japan, from toddlers up through university and corporate. For the last decade his focus has been on TOEIC and TOEFL training, and implementing extensive reading /speaking programs.
Ron's guest posts: Parking Lot Archaeology: An engaging angle on teaching academic English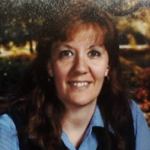 Fabiana Laura Casella is a passionate English teacher from Argentina, blessed mother of two, and very interested in ELT, Education, Literature, History, Psychology, Music and being a Connected Educator. She has been teaching English to all levels of children, teenagers and adults since she got her Bachelors Degree in Teaching English as a Foreign Language. Between 2001 and 2008, she moved to the United States with her family, where she taught Middle and High School ESL and High School Spanish. Fabiana believes that getting involved in social media and staying in touch with educators around the world has made her grow as a teacher tremendously. You can follow Fabiana on Twitter (@FLCasella) and learn more about her class projects on her blog.
Blog: ALL4EF&ELT
Fabiana's guest posts: Using cell phones in the classroom when computers are not available
Shrishti Choudhary is an IT Engineering Scholar and a Social Entrepreneur. She has great inclination towards Soft Skill Development in youths as she considers lack of soft skills one of the major reasons for global youth unemployment. She considers one of her greatest achievements to be helping her students become assertive. A confident smile on her student's face makes her day. You can follow Shrishti on Facebook.
Facebook: Shrishti Choudhary
Shrishti's guest posts: Teaching Soft Skills in India 
Baldric Commons usually calls himself Graham Stanley outside of Second Life, and when he's not working there he is a social media consultant for the British Council and also works as a teacher of young learners at the British Council in Barcelona, Spain.
He has been teaching English since 1995 and even before studying for the M.Ed in ELT & Educational technology (University of Manchester), he had developed an interest in emerging technologies for language learning and teaching. He has recently become coordinator of the IATEFL Learning Technologies Special Interest Group and frequently speaks about this field at conferences both nationally and internationally.
Twitter: @grahamstanley
Blogs: blog-efl and  Digital Play
Baldric's guest post: One Week in My Second Life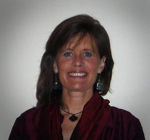 Kate Cory-Wright is passionate about working with teachers in international contexts. She has trained teachers in 23 countries around the world – Latin America, Africa, the Middle East and Asia. She has co-authored 17 EFL books, as well as writing video materials, e-projects and teacher training materials. She is a faculty member at  International Teacher Development Institute, and co-author of English for Teachers, a content-based online course for teachers who want to improve their English. the. She lives in the stunning country of Ecuador in South America.
Kate's guest post: "Excuse me. Could you tell me the way to the post office?"
Kevin Cozma has been living and teaching in Takamatsu, Kagawa, Japan since 1995.  After a few years teaching at the GEOS English conversation school chain, he started up Kevin's English House with his (much) better half in 1997.  Kevin currently teaches students ranging in age from 1 to 74, and is loving every minute of it.  He is also the former president and program chair for Kagawa JALT.
Blog: Takamatsu Eikaiwa Blog
YouTube: takamatsueikaiwa
Facebook:Kevin's English House
Kevin's guest post: The iPad in the ESL/EFL Classroom
David Deubelbeiss is an EFL teacher and teacher trainer living in North Bay, Canada. He runs a social network for teachers called EFL Classroom 2.0 and a website of teacher-submitted teaching ideas called Teaching Recipes. He is also the author of a self-published course book – We Teach | We Learn.
Blog: Teacher Talk
Twitter:  @ddeubel
David's guest posts: It's the Small Things that Count, An Old Dog and Special Tricks, Special Tricks Part 2: Repetition, My Perfect Classroom
top


David Dodgson is an English teacher currently working in Ankara, Turkey and teaching young (primary school) learners. He is also a student doing the distance MA in Ed Tech & TESOL with the University of Manchester.
Blog: Reflections of a Teacher and Learner
Twitter: @DaveDodgson
David's guest posts: Getting the Most Out of Power Point, Language, Camera, Action! Motivating Young Learner with Video
Hamdi Erestreams has taught EFL for 12 years in Tunisia and has recently begun to explore Facebook and Twitter as places to connect with other teachers around the world. Hamdi doesn't have a computer at home, so he accesses the Internet at cybercafes and at school.
Hamdi's guest post: Intersection on an e-Ferry (a poem)
John F. Fanselow began his teaching career working in the Peace Corps in Africa in 1961. He taught and trained teachers for 5 years before returning to New York to complete a PhD at Columbia University, where he was quickly invited to join the faculty. You can read more about John on his blog, You Call Yourself a Teacher?! John recently wrote about the ideas behind Breaking Rules on the iTDi blog. You can find out more (and enroll in) John's upcoming course, Breaking Rules Live on the iTDi website.
John's guest posts: XXIII Rules for Student-Centered Language Teaching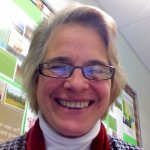 Hadley Ferguson is a middle school history teacher at an independent school for girls. She loves to learn and find new ways to engage her students in their learning. She is the mother of four children, all grown now, whom she home-schooled until they went into formal school in 8th grade. She is also the grandmother of a wonderful 3 year old girl and a 3 month old boy.
Blog: Middle School Matrix.
Twitter: @hadleyjf
Hadley's guest posts: New Friends, The Wonder of Contact
 Deb Frazier is teaching and learning in Ohio, US with 22 very excited first graders who love learning as much as she does! Deb began her teaching career as a special education teacher/intervention specialist. Deb is the creator of Global Classroom. Deb and Michael Graffin from Perth, Australia currently run the Global Classroom giving teachers a resource for global connections.
Blog: Primary Perspective
Wiki: Global Classroom 2011
Twitter: @frazierde
Deb's guest post: A Global Classroom is Born
Karen Frazier is the co-author of  Let's Go (Oxford University Press). Together with Ritsuko Nakata, Barbara Hoskins Sakamoto, and Carolyn Graham, she has worked on all four editions of Let's Go. Over the last twenty-five years, she has trained many teachers in Asia and in the U.S. on how to teach English to children and how to use puppets in the ESL/EFL classroom.  In addition, she has advised many international parents in the U.S. on how to successfully guide their children through the American school system.
Karen's guest post: Bring Language to Life in Your Classroom
For the past twenty-five years Naomi Ganin-Epstein has specialized in teaching English as a foreign language to deaf and hard of hearing pupils in Israel. She began her career as an elementary school teacher but has taught high-school for the last 21 years. She has a B.A. in Deaf Education, a B.E.D. in EFL and an M.A. in Curriculum Development. Naomi is the author of two textbooks for these pupils. She is both a teacher and a teacher's counselor. She lives in Kiryat-Ono, Israel, with her husband and two sons.
Blog: Visualising Ideas
Twitter: @naomishema
Naomi's guest post: The Reading Pictures Strategy
I have been teaching English for 32 years now. The children have always been my inspiration and so I've tried to inspire them. My students call me Marsha (as in Israel, first names are used).  It wasn't until the web took the world by surprise, though, that teaching became an exciting challenge, an unbelievable experience where collaborative learning comes alive in classrooms around the world, and my students have become learners and leaders; partners and participants through their Global Dreamers.
Marsha's guest post: Teaching Songs and Chants in the Classroom, New song worksheets, Global Dreamers Peace Project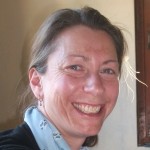 Anna Greenwood took the TEFL qualification last year in Kathmandu and has been working mostly voluntarily since in Nepal and now India. Her main experience is in Buddhist monastic schools in the two countries. She finds the work very rewarding and is encouraged when she hears the students pronouncing words in 'BBC English' and when she sees them enjoying writing and speaking their own dramas.
Anna's guest posts: Teaching in a Buddhist monastery in India, Personal experiences of a new EFL teacher
Article on TravelMag: Exiled schoolchildren march for Tibet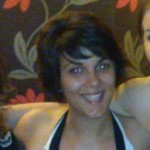 Kieran Dhunna Halliwell is an educator from England, currently working with year six students (10-11yrs). She is passionate about child-led learning, the benefits of play and critical thinking skills. You can follow Kieran on Facebook and as @Ezzy_Moon on Twitter. She welcomes visits to any of her three blogs: Culture Chat, Cat Flap Learning, and Ezzy Moon.
Kieran's guest posts: Children's perceptions of poverty, race, and culture
Mike Harrison is an ESOL (English for Speakers of Other Languages) teacher currently based in South-East London in the UK. At the moment he mostly teaches General English to adults, but also teaches a group of teens. He has previously taught adults, teens and young learners in Pamplona and A Coruña in Spain. Outside the classroom he loves Spanish cinema and tries not to fall over too much when doing capoeira.
Blog: mikejharrison
Mike's Twitter: @harrisonmike
Mike's guest post: Individual Differences Count
Marc Helgesen is professor at Miyagi Gakuin Women's University, Sendai, Japan. He's an author of more than 150 books, textbooks and articles including the English Firsthand series. He is especially interesting in using positive psychology in the English classroom.
Websites: ELT and Happiness and Helgesen Handouts.
Marc's guest post: Classroom Management: stuff they didn't mention in teacher training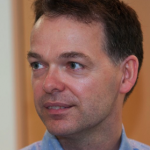 Steven has an MA TEFL from Birmingham University. He believes that being a teacher means a never-ending commitment to learning. "First, we must connect with our students, then expect them to grow in some way; the rest we just work out day by day." He is an avid collaborator and is always looking for new ways to grow.
Website:  Welcome to My EFL World – Steven Herder
Blog:  Japan Action Research in EFL
Steven's guest posts: Why iTDi, and why now?, The 1.5 Million Yen Secret, I'll Show You Mine If You Show Me Yours, Teacher Development 2.0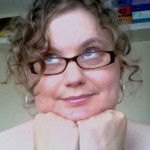 Emma Herrod lives in the UK, about 20 miles from London, with her little companion Thomas, aged four.  She teaches English to all kinds of people:  business professionals who are learning English for work, teenagers from abroad who have relocated here with their parents, students who moved to the UK for a few months, fell in love, and now need the language to live and argue with their new husband/wife. There are so many stories, no two students, or their English needs seem to be the same.  That is why she loves what she does.
Website and Blog: Emma Herrod
Twitter: @EHerrod
Emma's guest posts: More Than Five Things to do with LEGO® in the EFL Classroom Part 1, More Than Five Things to do with LEGO® in the EFL Classroom Part 2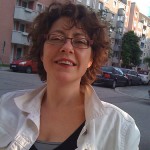 Anne Hodgson grew up on Capitol Hill in Washington DC, and 'ran away' to Germany to study when she was 19. She's a freelancer, delivering English and communication skills training to business people and college students, translating, recording audio for several EFL publishers, and writing language exercises for Spotlight Online. She's actively involved in her local teachers' association in Munich. When she's off relaxing, you'll find her sailing, making music, reading or just plain outdoors.
Blog: The Island Weekly
Twitter: @annehodg
Anne's guest post: A Socializing Game: Driver's Seat
Vicki Hollett is a language teacher, teacher trainer and author and she's written many popular courses for Oxford University Press and Pearson. But rather than writing books now, she's focused on creating videos. Her new site is at www.simpleEnglishvideos.com.
Twitter: @vickihollett
Vicki's guest post: Flipped Classrooms and Simple English Videos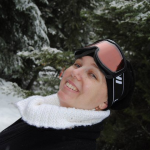 Whitney Hunter is currently pursuing her Masters of Arts in Teaching at the University of Southern California's education program, which prepares teachers to earn their California teaching credential online.
Whitney's guest post: Using Technology to Simulate ESL in the EFL Classroom
Lesley Ito, originally from Florida, has been teaching English to EFL/ESL students in Nagoya, Japan for over 17 years. She is a teacher trainer, author and the owner of BIG BOW English Lab, a private language school with a unique cross-curricular focus.
School's website (teacher training page): Big Bow English
Blog: Lesley Ito's blog
Twitter: @lesleyito
Lesley's guest post: Flap Books: A Simple Secret for Student Support, How to Plan an Exciting EFL Museum Trip, Female Pirates Weren't Sexy
Patrick Jackson spent countless years in Japan teaching English to students of all ages. Unlike St. Patrick, he gave up before the job was done and in 2009 returned to Ireland where he has real shamrock in his garden. Most active in the area of ELT for young learners, he is the author of the popular series of readers, Potato Pals (OUP) and co-author of a new 7-level primary course,Everybody Up (OUP).
Blog: The Potato Diaries
Twitter: @patjack67
Facebook: Potato Pals Community
Patrick's guest posts: What Every Teacher Should Know About St. Patrick's Day, Kids on Tablets: More Addictive than Pills
Nick Jaworski is the Language Learning Director at Disney English in Shanghai, China, where he lives with his beautiful wife Hande.
Blog: Turklish TEFL.
Twitter: @TurklishTEFL
Nick's guest post: Text Your Knowledge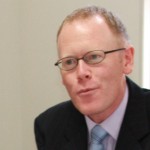 Graham Jones is an astrophysicist turned English-language coach. He has taught English in Argentina, the Congo, Indonesia, Japan, Mexico, New Zealand, Spain, Turkey and the UK. You can find out more about the SkypeRead project on his website, Ten Sentences.
Graham's guest posts: You're a thief and a liar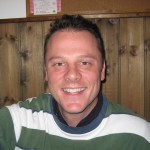 Eric Kane has been teaching in Japan for 16 years.  He has made numerous presentations at both local and regional ETJ events and will be a guest presenter in this year's OUP All-Japan Summer Tour.  Eric is very interested in educational technology and has spent the last several years developing a children's CD (Let's Take a Walk) and YouTube channel dedicated to young EFL/ESL learners.
Website: ELF Learning
Facebook: ELF Learning
Twitter: @ELFLearning
Eric's guest post: Proactive Discipline–Tend to your Garden
Özge Karaoglu is an EFL teacher and a teacher trainer in Istanbul,Turkey. She is also the educational coordinator, script and screenplay writer of "Yes,I Speak English" DVD series in America.
Blog:Ozge Karaoglu's Blog
Wiki: Ozge Karaoglu's e-Portfolio
Twitter: @ozge
Ozge's guest posts: Teaching Kindergarteners in Turkey:Enjoying Every Minute of It, Moving Your Kindergarten into Web 2.0 with 5 Different Tools
Dan Kirk currently teaches at Yokkaichi Nursing and Medical Care University in Yokkaichi, Japan. Whether he's in a classroom or his fields, cultivating English as a Foreign Language or rice, horticulture is his work.  He has lived in Japan for 23 years and teaches English as a Foreign Language, Professional Speaking, and Teacher Development. In addition to his career as an educator, he is also a professional farmer.
Teacher blog: EFL in Japan
Farmer Blog: Jinriki
Twitter: @yokkaichi1
Dan's guest post: Whatever Gets Them Through the Door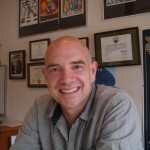 Mark Kulek makes his home in Gifu, Japan, where he has a small English conversation school for both adults and young learners. He has been teaching EFL for 15 years. He's interested in professional development and activity-based curriculums.
Twitter: @gifumark
Blog: This is My Whiteboard
Mark's guest post: Lexical Chunks for Kids

Anita Kwiatkowska holds a M.A. in English Philology from the University of Gdansk, Poland. She has been teaching kids and adults since 2001, in Poland, Turkey, and Spain. During the week she does her best teaching young learners. At the weekends she performs her duties as a Cambridge ESOL oral examiner, runs workshops for teachers or travels. She is a huge fan of Pedro Almodovar, loves face painting and sometimes indulges in Indian cuisine.
Blog: L_missbossy's ELT Playground
Twitter: @l_missbossy
Anita's guest posts: Teaching in a Small Village in Poland, I Know that I Know Nothing,  Sometimes Less is More
Cecilia Lemos has been teaching English in Brazil for 17 years. She works with teens and adults, from beginner to advanced levels. She loves teaching and thinks teachers can really make a difference in the learners' lives and in the world.
Blog: Cecilia's Box of Chocolates
Twitter: @CeciELT
Cecilia's guest post:  About Mountains, Challenges and Teaching
Márcia  Lima has been involved in TEFL for over 25 years and currently teaches and trains teachers at her own language school in Brazil. She is also an Associate with the International Teacher Development Institute (iTDi). Her passions include teaching (very) young learners and using technology in the classroom.
Blog: Where English is Fun
Twitter: @bamarcia
Márcia's guest post:  The Swing of the Pendulum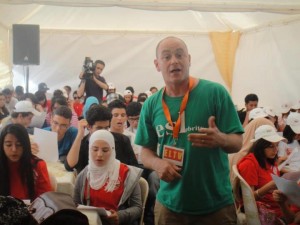 Jason R Levine (Jase, for short) has nearly fifteen years of experience in ELT as a teacher, trainer, and materials writer. He the creator of ColloLearn, an approach to English language learning based on the songs he writes and performs as Fluency MC. Jase is currently Ambassador and Knowledge Entertainer at WizIQ, where he leads the Weekly English Workout, a course to build English speaking skills. He also teaches in the MA TESOL program at the New School and writes songs and chants for several publishers, including Oxford University Press. He is chair-elect of the TESOL Interest Group Video and Digital Media and works as an English Specialist with the U.S. Department of State. Online, Jase maintains the ColloLearn YouTube channel and the Fluency MC Facebook page. He  serves as an administrator of several Facebook groups, including How to Improve Your English and  Jason R Levine (Fluency MC).
After earning an MA in TESOL from Hunter College in 1999, Jase taught at several schools before becoming the director of curriculum development for Embassy CES.  In 2002, he co-founded a TOEFL preparation school for international students in New York City before serving as the academic director of The American Language Center at Bloomfield College and CAMPUS Education.
Jason's guest posts: Relax. Repeat. Remember
Vicky Loras is a Greek-Canadian EFL teacher now living in Switzerland. Her primary interest in teaching is the incorporation of multiculturalism in the classroom as a means of humanizing the educational process.
Blog: Vicky Loras's Blog
Twitter: @vickyloras
Vicky's guest post: Multicultural Activities in Class
Tamas Lorincz has been teaching English and working with teachers of English for more than 20 years. After a 3-year stint in the UAE, Tamas is back in Hungary, where he hopes to enhance his learning by working in the public education sector with teachers and students open to the challenges and opportunities a rapidly changing learning environment presents.
blog: ELT Musings and Tidbits.
Twitter:  @tamaslorincz
Tamas' guest post: Things I'm Happy to Know
Sue Lyon-Jones is a freelance ELT materials developer, ESOL tutor and teaching with ICT consultant based in the UK. She publishes and writes the content for the free English lessons and ELT resources site, ESOL Courses. Her current areas of interest include teaching with web based technologies, interactive materials development, educational games, mobile learning, and Dogme ELT.
Twitter: @esolcourses
Website: ESOL Courses
Sue's blog: The PLN Staff Lounge
Sue's guest post: Copyright, Plagiarism, and Digital Literacy
Dayle Major taught General English and Academic English in New Zealand for several years before moving to South Korea in 2007. Initially an English assistant in public schools, he now works as a university English instructor.
Twitter: @daylemajor
Dayle's guest post: Teaching Middle School Students in South Korea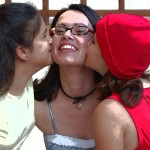 Blog: Teaching and Learning English
Twitter: @christina_mark
Christina's guest posts: My Teaching 'Journey' in Greece, How to Integrate Blogging in EFL Teaching,  How to Create Video Activities on a Teacher's Blog, Meeting Challenges in the EFL Classroom Part 1: Read Aloud Activities, Meeting Challenges in the EFL Classroom Part 2: Using Technology, Tell a Story!
Life put more than one obstacle in the way of Conchi Martínez de Tejada before granting her dream to become a teacher. Law and Economic degrees to satisfy her parents weren't enough to dissuade her from getting her hands dirty at the blackboard. A twist of fate on the South-Western corner of the Arabian peninsula ended up putting her in front of real, live students (as opposed to the stuffed animals and reluctant cousins she used to teach as a child). From there she taught in Azerbaijan and the smiling classrooms of Laos before ending up against her current and biggest challenge…the analog-age  Spanish Education system. A fearsome and unrelenting foe for some, but for this teacher, a piece of chalk.
Blog: Ken and Karen
Twitter: @azulaza
Conchi's guest post: When Did I Become a Teacher?
Miguel Mendoza is an ESAP teacher at Universidad Central de Venezuela (UCV) in the school of librarianship. He holds a Master's degree in English as a foreign language. He has worked as a freelance ICT consultant for the British Council in Venezuela. He had a brief, but wonderful experience shadowing e-tutors for The Consultants-E. He's a founding member and current Vice President of AVEALMEC (Venezuela CALL Association). He is a member of organizations like IATEFL, Webheads, and iTDi. Miguel Mendoza is also interested in Extensive Reading and functional diversity. Apart from work, Miguel Mendoza loves the rain -in spite of being latino-, a good home-made cup of coffee, greenery, comfortable silences and sharing.
Twitter: @mike08
Blog: Miguel Mendoza eFL
Miguel's guest post: Upon reflecting on how I became an EFL teacher in Venezuela
Vladimira Michalkova teaches English as a foreign language at State Language School in Slovakia. She teaches general and business English to adults and teenagers. She is interested in student-centered approaches, developing learners' autonomy and believes that a teacher shouldn't be a slave of course books and that inspiration, motivation, purpose and meaning are essential in learning. She brings colours, crayons and surpr@ise (surprise + praise) to her classroom and just recently also on the canvas.
Blog:Vladimira's blog
Twitter:@vladkaslniecko
Vladimira's guest post: Bringing Happiness to the Classroom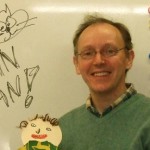 Bob Middleton has been laughing and learning with children in Japan for over 20 years. Wearing other hats, he has taught English for all ages from wee small children to really big adults and even went back to school to learn and read more about what it was he was doing. He has recently been team teaching, training teachers, and helping to develop an ongoing curriculum and materials in a Monbukagakusho (Japan Ministry of Education) pilot program for the past nine years, using a content-based approach in both the local elementary school and junior high classrooms. He encourages humor in the classroom, along with a 'be curious and discover' approach.
Twitter: @catsndogs
Bob's guest post: Rice in Japan and Rice around the World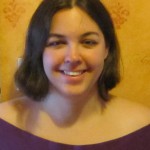 Sandy Millin has been teaching EFL since 2006, and has loved it since the start. So far she has worked in Paraguay, Borneo, the Czech Republic and the UK, and plans to add more countries to that list very soon.
Blogs: Sandy Millin and (Almost) Infinite ELT Ideas
Twitter: @sandymillin
Sandy's guest post: Teaching English in Europe and the U.K.
Naomi Moir has been involved in education for over 15 years and has worked with students and teachers from a wide range of environments, including those in the state sector and the private sector. In the past few years Naomi has run training courses and presented at conferences for a number of different organisations on a variety of areas connected with teaching English to young learners and adults. She was also the Young Learner Coordinator for the International House World Organisation. In addition to her training work, Naomi has also written (for Oxford University Press) a 'Learn English at Home' pack for parents of preschoolers and Starting and Ending Lessons (Oxford Basics for Children) for primary teachers as well as contributing to the pre-school series First Friends. Naomi now works full-time for Oxford University Press as a teacher trainer.
Blog: Oxford University Press English Language Teaching Global Blog
Twitter: @naomi_moir
Naomi's guest post: Lessons Learned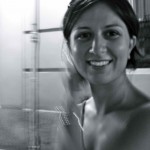 Valentina Morgana has been teaching English to young learners and teenagers in Italy for 7 years. She is studying for the Cambridge DELTA. She is passionate about English and young learners. She is strongly interested in web 2.0 and introducing technology in the language classroom.
Blog: ELT traveller box
Twitter: @vmorgana
Valentina's guest post: Large Teenage Classes: Some Strategies to Enjoy the Lesson
Sandie Mourão is a freelance English language teacher, teacher trainer and materials writer based in Portugal. She specialises in early years education and lower primary.  She's especially interested in how picture books and free play can promote language learning opportunities.
Website: Sandie Mourão
Blog: Picture Books in ELT
Sandie's guest post: To Champion the Picture Book
Theron Muller is a teacher and researcher based in Nagano, Japan. His publications include exploration of  task-based learning (TBL) and academic publishing, and currently he's interested in exploring reviewer evaluations of academic papers submitted for publication and contrastive analysis of academic writing across languages and cultures. He is active as an editor with JALT Publications and the Asian ESP Journal. He is also part of the University of Birmingham CELS Open Distance Learning team.
Twitter: @theronmuller
Theron's guest post: An Invitation to Participate in Academic Publication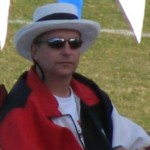 Ric Murry has been teaching middle school students since 1995. He has taught Social Studies, Technology, and has worked as a Instructional Technology Specialist through the Media Center. When he began teaching at Dalton Middle School, the Hispanic population was classified as "Other" (less than 2%). The school currently has a Hispanic population of 68% do to the carpet and poultry industry in Northwest Georgia.
Ric was one of the first four "official" teachers in the middle school to teach ESOL students in 1997.  They did not have an organized approach for teaching English language learners, but his team of teachers attempted to learn all they could through our own research.  Ric has learned with ELLs for over 12 years, and have worked to make them and their parents become a valuable part of the school and community.
Blog: Murry's World
Twitter: @rrmurry
Ric's guest post: I Only Thought I Knew My Students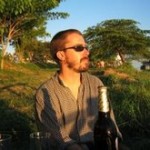 Troy Nahumko is an unashamed traveller who TEFLs to make ends meet. His TEFL-Travelling has taken him across 5 continents and shown him that there is little more frightening in this world than being faced with a group of rowdy 4 year olds. He currently twitters out of his Almohad refuge in a Spanish city few bother to reach and has a strong penchant for local wines. For more quieries into the mysteries of teaching Young Learners in Spain, among other things, visit Troyshouse.
Troy's guest post: Lion Tamers and Circus Clowns
Mari Nakamura is an ELT materials writer, teacher-trainer and the owner of English Square in Kanazawa, Japan. Her main interest is the development of curriculums that nurture a sense of exploration, discovery and joy in students' minds. In her free time, she loves to network with ELT professionals in various teaching environments and to listen to music.
Website: English Square
Blog: English Square
Facebook: Mari Nakamura
Mari's guest post: Creating a Buzz in Teens' Classrooms, Behind the Scenes of Picture Book Writing
Rob Newberry is a technology specialist at Ruamrudee International School in Bangkok, Thailand. He began his teaching career specializing in Interactive White Boards and multimedia integration, and now focuses on Web 2.0 applications in the classroom. Rob is the license holder for TEDxBKK — the first independently organized TED.com event in Thailand. In 2009 he began a long term relationship with Prezi — an online zooming presentation tool and was nortorious for seeing Posterous on the side.
Twitter: @RobinThailand
Rob's guest post: Learning Lessons in Thailand
Daniel Olsson is a teacher and writer currently based in Shiga prefecture, Japan. The reader discussed above and the accompanying workbook Think Read Write can be found at englishbooks.jp. You can see much of Daniel's other creative writing on his blog 'Stories from Pictures' @ picturetostory.wordpress.com.
Henrick Oprea is a teacher, teacher trainer and Director of studies at Atlantic Idiomas, Brasília, Brazil. He's been teaching English for about 13 years and is currently taking his MA in TEFL/TESL from the University of Birmingham. As any good Brazilian, he's a football fan and supports Vasco da Gama, the best football team in the world (or so he thinks).
Blog: Doing some thinking
Twitter: @hoprea
Henrick's guest post: Teaching English in Brazil

Melania Paduraru has been teaching English for 25 years, level K-12 in state schools and adults in LLL programmes. For the last 15 years She has been teaching mainly high school students (9th-12th grades) and adults. Between September 1, 2007 and August 31, 2009 she was a county school inspector with Constanta County School Inspectorate, Romania. Now She's full-time back among her students, enjoying every minute of it!
Blog: Melania Paduraru's Blog
Student Blog: English@Callatis High
Twitter: @MellanieP
Melania's guest post: Love and Respect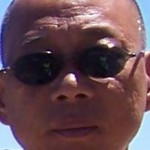 Chiew Pang is currently based in Las Palmas in The Canary Islands, which are politically Spanish, but geographically, African. His blog is named a cLiL to cLiMB, a name alluding to its raison d'être, now focusses on resources and ideas for ELT teachers and their students.
Blogs: A cLiL to cLiMB, Dogme Diaries, iasku video interviews
Twitter: @ClilToClimb
Chiew's guest post: Images à la Dogme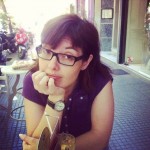 Theodora Papapanagiotou is a teacher of EFL and DaF (German as a foreign language) in Greece since 1992. She has worked in various language schools in her hometown, Thessaloniki and with various levels and ages. In the past few years she has been working as a freelance teacher and taking parts in conventions, webinars and online courses, trying to become a better teacher.
Theodora's guest post: Getting Unstuck…10 Experiments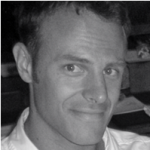 Brad Patterson has been a language teacher for over a decade and is a passionate language enthusiast himself.  These days, he is the social media manager for an English Language-Learning Publisher called Edulang.
Blog: a journée in language
Twitter: @brad5patterson
Brad's guest post: 10 Tips for a Great First Impression with Students
Marisa Pavan is a teacher of English as a second language, a translator and an interpreter in Rosario, Argentina. She teaches one-to-one classes of adult students and  group classes at a School of English, where she is in charge of teenage students at intermediate and upper intermediate levels.
Blog:  Linguistic Consultancy
Linked In: Marisa Pavan
Twitter: @Mtranslator
Marisa's guest post: Teachers or Trainers?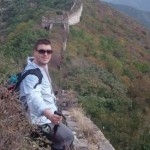 Randy Poehlman has been teaching ESL for three years in Japan. He is currently working in Osaka, both developing and teaching extensive children's programs. He is most interested in Bilingual studies, Immersion programs and Literacy development in young learners.
Randy's guest posts: Students Picking Pics, Moving Beyond "Do you like?", Teaching High Level Kids
Ratnavathy Ragunathan is a freelance teacher currently residing in South Korea, but originally from Malaysia. She teaches adults, middle-school teenagers and young learners in the city of Ulsan. She's interested in lessons that encourage learners to think out of the box, as well as helps develop their soft skills via ELT classroom. Most of all, she believes that an educator should always provide fun and engaging learning opportunities for the learners. She blogs at Ratna's ELT Journey.
Ratnavathy's guest posts: What I've learned and am still learning
Matt Richelson is the creator of DreamEnglish.com a website with children's songs and materials to learn English. Matt is also the author of the music in Circle Time, a three level Book/Workbook/CD/Animation series published by Bonding Education. His songs are also featured in the Big Step English Text Book Series available soon from Maddso Publishing.
Website: Dream English
Facebook: Dream English
Twitter: @dreamenglish
Matt's guest post: Teaching Young Learners with Songs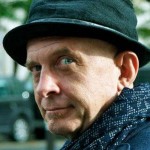 Chuck Sandy is proud to be an activist whose mission is to change education for the better one classroom, one school, one community at a time. He's a co-founder and director of iTDi, an author, a community organizer, an avid gardener, and best of all: a teacher.
Twitter: @chucksandy
Facebook: ChuckSandy
Website: chucksandy.com
Chuck's guest post: Listen: You've got to be the change you need to be, Community, Collaboration, and Leadership at Nakasendo 2012
 Yitzha Sarwono is an English teacher living in Jakarta, Indonesia. She is currently teaching kindergarten but has always had one foot in teaching English. She is an optimist who believes that education can and will be better when we all put our minds to making it so. She feels lucky to be a teacher and tries to always explore ways to be better.
Blog: Yitzha Sarwono's posterous
Twitter: @yitzha_sarwono
Facebook: yitzha.sarwono
Yitzha's guest posts: Little teacher me in the big ELT World
Joanne Sato is a British woman who has been living and teaching in Japan for thirteen years. She has lived in Fukushima (yes, THAT Fukushima) city for the last ten of those and works at a women's college. She has an MA in TEFL from the University of Birmingham, England.
Twitter: @sugarjo
Joanne's guest post: The Treasures of Teaching
Maria Victoria Saumell holds a degree in Literary and Technical Translation and a Diploma in the Theory and Methodology of TESOL (Distinction). She is the co-author of Teacher Development Interactive: Preparation for the Teaching Knowledge Test (TKT), author of Meeting Point 3 and 4 for the Storyline coursebook series and series consultant for English in Common coursebook series, all for Pearson. She is currently the author and tutor of New Learning Environments for the Master's in ELT at Universidad de La Sabana, Colombia. She is the Overall Coordinator of the EFL department at Instituto San Francisco de Asis, a private school in Buenos Aires, Argentina. She is also a freelance materials writer and a presenter at professional development conferences, especially on the integration of ICT for language learning. She is an amateur acrobatic gymnast and a proud mum and pet-owner.
Blogs: Educational Technology in ELT and Vicky Saumell's blog
Vicky's guest post: Choice in the EFL Classroom
Malu Sciamarelli has been working in Brazil for 20 years as a teacher, material designer, Cambridge examiner and freelance speaker and consultant for publishers. She has taught in schools, language institutes and in companies, where she has developed a new concept of ELT in the workplace. She is also an Associate at iTDi.
She is passionate about helping students find their own motivation. She believes that if we, as teachers, create these motivational conditions in the classroom, learning will be a great adventure. She is also an enthusiastic runner and she loves dogs.
Website: www.malusciamarelli.com
Malu's guest posts: Where do your stories come to life?, The Little Girl and the Magic Words, The Little Girl and the Golden Bird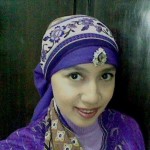 Nina Septina, a Mentor with the International Teacher Development Institute, teaches at LIA Semarang Candi, Indonesia. She believes in the power of collaboration that allows the opportunities to make the most out of one's individual ability to evolve and make positive changes happen. One of her main concerns in teaching is to foster a passion for learning by incorporating the use of technology and music in and outside the classroom to help students achieve their learning goals. You can follow Nina on her facebook page.
Nina's guest posts: Teaching Pronunciation that Matters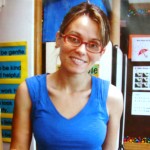 Tatiana Sobral is a primary teacher at The British School of Rio de Janeiro. She has been in charge of the primary English curriculum, and has recently accepted the post of Student Voice coordinator. You can learn more about Tatiana's work as an educator at The Educator's PLN Ning.
Tatiana's guest post: Teaching Language or Teaching Through Language?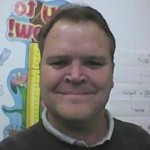 Matthew Spira has been an EFYL instructor for the last eight years. He currently lives in South Korea with his wife, an English teacher from South Africa, and their two young children. Before deciding on a whim that he wanted to try something different, Matt was the workforce planning, forecasting and analysis manager for a large multi-site high-volume customer care organization in San Francisco. He's never regretted the career change.
Matt's guest post: Formative Assessment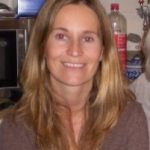 Leahn Stanhope has had the travelling bug since she was a child and has lived and worked in various countries including Thailand, Greece, Austria and the USA. She's a dip qualified, freelance teacher and trainer in Spain where she lives with her partner, five cats and four dogs. She works as a language assistant in two primary schools during the day and in the afternoon and evening she runs teacher training workshops for primary and secondary school teachers and teaches one-to-one private classes. She love steaching and living by the beach!
Blog: Early EFL
Twitter: @Fuertesun
Leahn's guest post: Animal Magic
Kevin Stein is an English teacher currently directing the International Course of Clark Memorial International High School Osaka Campus in Japan. He's been teaching in Japan for 13 years and without noticing it has taken on all the most annoying habits of a 24 hour teacher, including asking his wife and daughter comprehension check questions during dinner conversations. His areas of research interest including humanistic preparation for standardized tests, vocabulary word cards, and use of literature in the language classroom. A collection of his short fiction for English learners can be found on his blog The Other Things Matter. When he's not teaching, he likes to blow bubbles, spout nonsense on Twitter, and dream about taking a vacation somewhere warm.
Blog: The Other Things Matter
Twitter: @kevchanwow
Kevin's guest post: Because we all love a good story
Hobie Swan has been a writer and reporter for the past 20 years. He has been a producer for the highly regarded CBS radio host, Charles Osgood, and produced and directed award-winning documentaries. He has written one book and countless articles for San Francisco Bay Area and national newspapers and magazines. He has worked for two mind mapping companies, and is currently a writer for CS Odessa and its blog. CS Odessa develops ConceptDraw MINDMAP, ConceptDraw PROJECT, and ConceptDraw PRO, a business graphics application.
Hobie's guest posts: Mind Mapping: Learning and Teaching with Both Sides of the Brain, Mind Mapping for Writers Part 1, Mind Mapping for Writers Part 2, Mind Mapping for Writers Part 3
Shelly Sanchez Terrell began teaching inner city children in 1994 in Texas as part of a pantomime and puppetry troop. She later managed hands-on science museum programs for children. In 2000, her nonprofit organization, ETHOS, won the SAMMinistries Volunteer Group of the Year award for their creation of a homeless children's art and music program. Currently,she is a freelance technology trainer, the VP of Educator Outreach or Parentella.com and an English languge teacher based in Germany.
Blog: Teacher Reboot Camp
Twitter: @shellterrell
Shelly's guest posts: EFL Teacher's Kit for Surviving Kids, Digital Digits: Creative Ideas for Finger Plays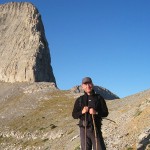 Torn Halves is a teacher, designer, writer and smallholder, based in Greece.
Website: fullspate
Blog: Torn Halves
Torn Halves' guest post: The Blasted Oak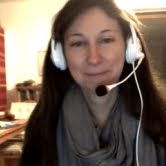 Lilla Udvarhelyi works as a freelance English teacher and translator in Budapest, Hungary. She teaches people of all ages and professions both personally and online. You can get in touch with Lilla if you send her a direct message on MyEnglishTeacher.eu.
Lilla's guest post: Life as a freelance English teacher in Hungary 
Jennifer  Verschoor holds degrees as English University Professor, Bachelor in Educational Management, English Public Translator and ICT in the Classroom validated by Trinity College London. Her emphasis in training teachers to integrate technology into the classroom started several years ago. Since then has given numerous workshops on the integration of New Technologies in Education. Currently she is an ICT Teacher Trainer at ESSARP. She is proud WEBHEAD and President of ARCALL Argentine Computer Assisted Language Learning.
Blog: My Integrating Technology Journey
Daughter's blog: Vicky's Learning English
Twitter: @jenverschoor
Jennifer's guest post: Raising a Digital Native in Argentina
Kathleen Kampa and Charles Vilina are passionate about creating a "magical" learning environment for young learners. They have been teaching children for over 25 years in Japan and America using music, movement, and multiple intelligences strategies. Kathleen and Charles are the co-authors of "Magic Time," a starter level English course that uses these strategies, published by Oxford University Press.
Kathy and Chuck's guest post: Music and Movement for Young Learners
Tomo Wakui is an English teacher in Niigata, Japan, where she works in an academic high school.
Tomo's guest post: Teaching English as a Japanese Academic High School
An EFL teacher/lecturer/teacher trainer since 1977 teaching in Indonesia and then the UK, Berni Wall set up her language training company RLIin 1995. She launched Gapfillers E-learning site in 2007 to work with advanced level English language students helping them continue to improve and develop. Having taught 6 years of primary school through to university Berni have seen the 'education' process at all stages. Her desire is to see more excitement and wonder in learning.
Masatoshi Watanabe is a teacher of English at integrated junior and senior high school in Niigata prefecture in Japan. He graduated from Columbia University Teachers College in 2012. He taught Japanese language and culture to college students in Vladivostok, Russia on a Japanese governmental teacher exchange program in 1999, and spent one and a half years enjoying himself and living in a different culture. Since then he has worked on the exchange of New Years and Christmas Cards with Japanese high school students and Russian college students. He would like to continue this program and develop other international understanding programs. He would like to contribute to world peace through mutual understanding.
Blog:Radical Language
Twitter: @rliberni
Masatoshi's guest posts: Lessons from the Japan Earthquake 
Chris Wilson is an English Language teacher based in Badajoz, Spain. He has been teaching for two years (and a bit) in Ukraine and Spain. He loves to write and blogs at ELTSquared.co.uk and tweets @MrChrisJWilson.
Chris's guest posts: What I learnt from my German Teacher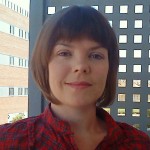 Michelle Worgan has been teaching English for over ten years, mostly in Spain. For the past eight years she has been living and teaching in Jerez de la Frontera, Cadiz. She loves teaching children!
Blog: So This Is English
Twitter: @michelleworgan
Michelle's guest post: Tips for Teaching Teens
Zahra is a student who enjoys learning English online. She shared her reasons for her preference in this guest post. If you want to know more about Zahra, you can see her profile on My English Club.
Zahra's guest post: Benefits of Online Learning