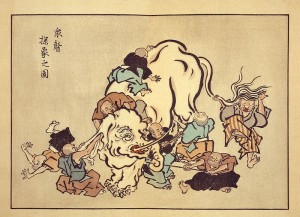 Do you remember the Indian fable about blind men describing an elephant? Depending on which body part they touched, they described a very different animal.
At times, trying to describe English as a Foreign Language for young learners feels a bit like describing an elephant. There are two things common to young learner EFL classes: they are taught in countries where English is not the dominant language, and students rarely have exposure to English outside of class.
Beyond this, young learner EFL can be a very different beast. Students might be as young as 2 or as old as 17. Teachers may speak English as their first language, or English may be their 2nd (or 3rd or 4th) language. Some teachers work in international schools, some work in private schools, and some work in public schools. Some classrooms have technology tools available. Some classrooms do not. Some teachers use textbooks. Other teachers create their own materials. And still others do a little of both.