July, 2011:
As a teacher in an English language school with a strong cross-curricular focus, I always try my best to bring authentic materials into the classroom. Humans learn more when they can experience the real thing, instead of just looking at pictures of it in a book. Of course, it is not always possible to bring everything you want to teach about into the classroom, so it is beneficial to occasionally take students to a museum.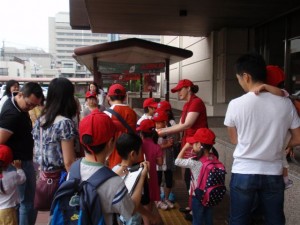 Toward the end of May, I published a post highlighting guest posts readers might have missed in March, April, and May. I received a number of messages thanking me for the summaries, so I'm going to write another. Since the end of May there have been quite a few posts, mostly by guest authors, so it's easy to imagine that one or two might have slipped through the cracks!
Here I am, back from a short-term holiday and ready for my summer lessons! It is customary in Greece for the winter courses in private language institutions to end around May; towards the end of June schools resume preparations to welcome those students who are willing to finish one more English-language class by taking an accelarated course in the summer months. The point is that the Greek weather is rather an impediment to studying since it is invariably scorching hot and sunny, calling for some soothingly cool sea bathing rather than having language lessons! Therefore, the question that immediately troubled me was: what can a teacher do to help these students start learning on a positive note?